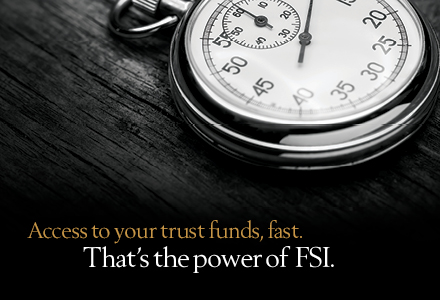 Access to your trust funds, fast.
When it comes to your money, FSI understands the value of having it in your pocket as quickly as possible.
The process at FSI for trust withdrawals allows you to have funds in your account typically by the next business day - one of the fastest turnaround times in the deathcare industry. In many cases for others, it can take days and sometimes even weeks.
All withdrawals also maintain full compliance with industry laws and regulations.