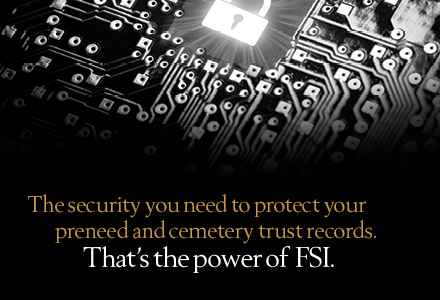 When your sales program is powered by FSI, your sensitive data is secure.
Data security is FSI's top priority. To help protect against the increasing number of breaches occurring around the world, FSI has invested in state-of-the-art technology to protect your sensitive financial data.
These applications minimize the likelihood of a data breach by monitoring irregular activity and issuing alerts when a potential hack has occurred. Without these thorough security measures, you may be more vulnerable to data breaches that will not only put thousands of dollars at risk, but also jeopardize the reputations of you and your clients.
FSI adheres to the highest standards of compliance when it comes to protecting you, and therefore can offer the maximum level of data protection - helping keep you and your business safe.