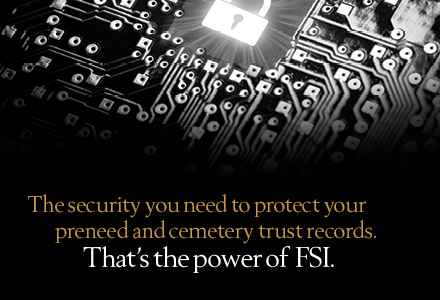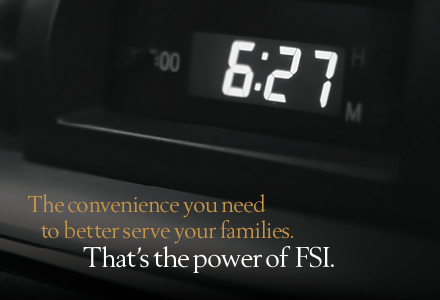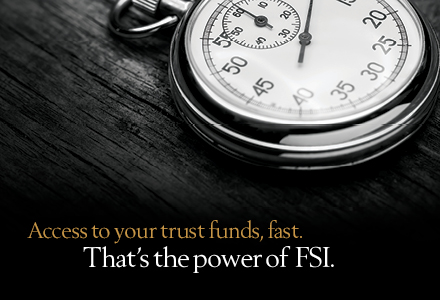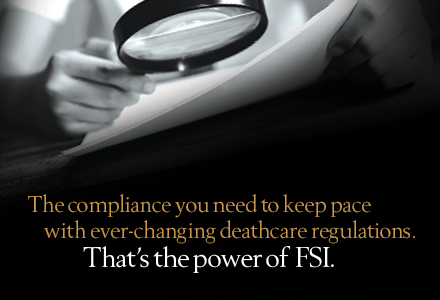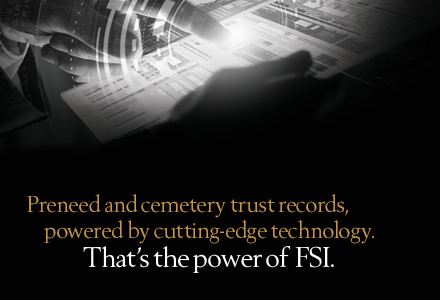 Trusts for Cemeteries
At Funeral Services, Inc., we offer solid and secure trust solutions to help grow and maintain your cemetery or memorial park businesses backed by exceptional service, experience, and technology.
As the market leader in administration and recordkeeping for PreNeed and Perpetual Care Master Trusts, we offer what most financial institutions and trustees cannot:
In-depth knowledge of all federal and state regulations that affect you and your firm
Recordkeeping systems that track your funds and earnings down to the contract level
Support with PreNeed license applications and renewals
Assistance with regulatory agencies and audits
Fastest disbursement turnaround times in the industry
Unparalleled personal service - no answering machines during working hours
Funeral Services, Inc. is SSAE-18, Type II and Red Flag Rule compliant service provider. You can be assured that your accounts are managed according to the strictest auditing standards and that your data, and that of your clients, is safe and secure.
Learn more about our PreNeed trust options and PreNeed insurance offerings, or contact us to consult with one of our professionals.